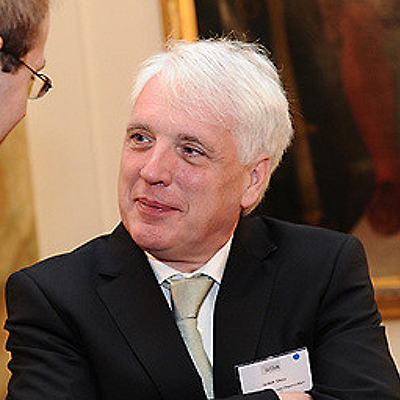 Jamie Shea
Former Deputy Assistant Secretary General of Emerging Security Challenges
,
NATO
Jamie Shea is former NATO Deputy Assistant Secretary General for Emerging Security Challenges. He has been working with NATO since 1980. Positions included Director of Policy Planning in the Private Office of the Secretary General, Deputy Assistant Secretary General for External Relations, Public Diplomacy Division, Director of Information and Press, Spokesman of NATO and Deputy Director of Information and Press, Deputy Head and Senior Planning Officer in the Policy Planning and Multilateral Affairs Section of the Political Directorate as well as Assistant to the Secretary General of NATO for Special Projects.
Outside NATO, Jamie Shea is involved with several prominent academic institutions. He is Professor at the Collège d'Europe, Bruges, Visiting Lecturer in the Practice of Diplomacy, University of Sussex, Associate Professor of International Relations at the American University, Washington DC, where he also holds the position of Director of the Brussels Overseas Study Programme. He also lectures at the Brussels School of International Studies at the University of Kent and at the Security and Strategy institute of the University of Exeter, where he is an Honorary Fellow. He is also a Senior Transatlantic Fellow of the German Marshall Fund of the United States and a Senior Fellow at the London School of Economics, where he teaches a course on crisis management and political communication.
Jamie Shea is a regular lecturer and conference speaker on NATO and European security affairs and on public diplomacy, political communication and many other areas of contemporary international relations. He holds a D.Phil. in Modern History from Oxford University (Lincoln College), 1981. Amongst his many associations and memberships, Jamie Shea is a member of the Advisory Board, Security and Defence Programmes at Chatham House, a member of the Policy Council at the World Economic Forum in Geneva and founder and member of the Board, Security and Defence Agenda Brussels and Friends of Europe. He serves on the Board of the Danish Defence College, Copenhagen, and the Académie Diplomatique Internationale in Paris.
Jamie Shea is a recipient of the Golden Eagle medal of the Republic of Albania and the Linden medal of the Czech Republic. He was European Communicator of the Year in 1999 and in 2016 was awarded the International Prize for Human Rights of the AAB University in Kosovo.