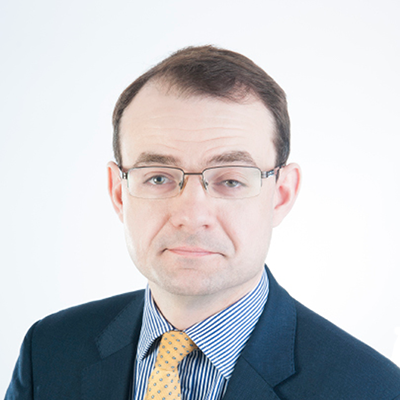 Hugo Rosemont
Dr Hugo Rosemont is, from July 2017, Director - Security and Resilience at the ADS group, the UK trade organisation that promotes the Aerospace, Defence, Security and Space industries. Alongside this role, he serves as principal adviser and secretary to the UK Security and Resilience Industry Suppliers' Community (RISC), which is the country's leading security industry alliance serving as the principal channel of communication between the sector, the Office for Security and Counter-Terrorism (OSCT) within the Home Office, and other government departments and agencies on security-related requirements and policy issues.
Prior to his current appointment, Hugo served as Policy Adviser on Crime, Security and Risk-related issues at the British Retail Consortium (BRC), where his main focus was on cybersecurity. Before this, he served as Teaching Fellow and Assistant Director of the Centre for Defence Studies within the Department of War Studies at King's College, London. In April 2015, he was awarded his PhD (also with King's College, London) with a thesis on the 'security-industrial complex' that reassessed the origins, characteristics and consequences of the private sector's involvement in the counter-terrorism aspects of contemporary UK national security strategy.
Between 2008-12, Hugo served at ADS for the first time as Policy Adviser (Security and Resilience). Earlier in his career, he served as Security Executive to both the winning London 2012 Olympic bid team and the London 2012 Organising Committee (LOCOG). He holds Masters degrees in European Politics from London Birkbeck University and International Security Studies from the University of St Andrews, for which he was awarded a distinction in 2006. He writes and lectures in an independent capacity on public-private security cooperation. In March 2017, he was appointed Visiting Senior Research Fellow at the Department of War Studies, King's College, London.