01 Jul 2021
Sports stadiums urged to review perimeter security ahead of next season.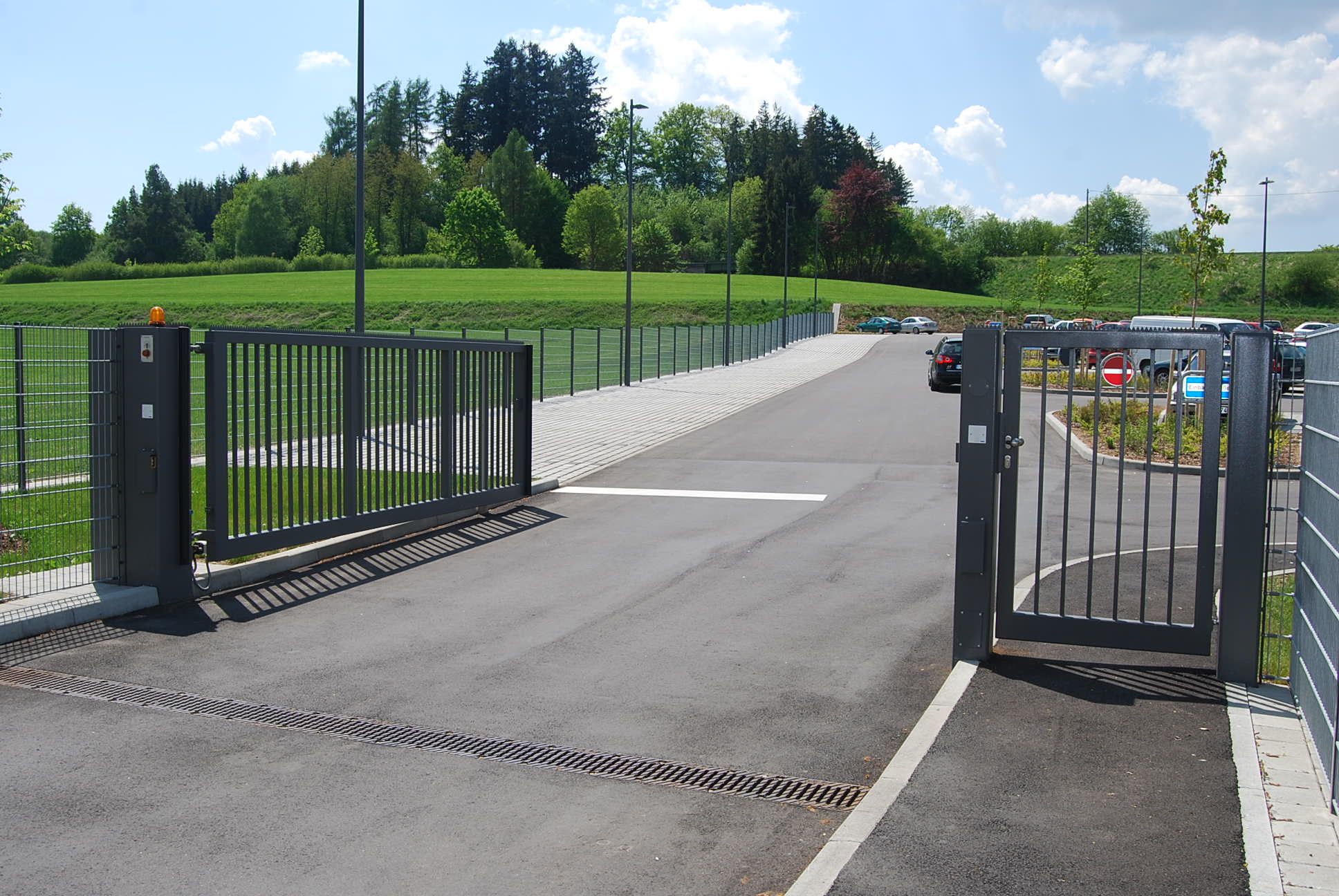 The recent breach at Old Trafford – where protesting Manchester United fans spilled onto the pitch ahead of the match with Liverpool – which ultimately led to the postponement of the Premier League game – should be a wake-up call to the owners of sports stadiums to review the quality and performance of their existing perimeter security. That's the view of Karl Derbyshire from Heras – Europe's leading end-to-end supplier of permanent and mobile perimeter protection solutions – who says that as well as focusing on identifying potential weak points, stadium owners should also be reviewing the standards of their entrance and access control systems.
The scenes at Old Trafford were beamed all around the world as Manchester United fans stormed onto the pitch in protest at the club's botched attempt to become part of the breakaway European Super League.
While the football world was in uproar, those of us in the perimeter security sector were in bewilderment for two reasons. The first was the apparent ease with which protestors were able to gain access to the pitch at Old Trafford, and the second was that this wasn't Manchester United's first security breach. In a separate recent incident, fans were also able to breach the club's Carrington training ground. If you go back a little further, there was the incident where two fans hid overnight in toilets in an attempt to watch a game the following day. And if you look more broadly, the home of the club's Executive Vice-Chairman, Ed Woodward, has been targeted by angry fans on more than one occasion.
Three lessons that sports stadiums should learn from events at Old Trafford
Media speculation suggests that fans got inside the Munich Tunnel under the South Stand and then forced open an access door. There have also been rumours that a gate was opened for fans. If you take these three incidents alone, there are huge failures of the club's overall security, its perimeter capabilities and its access control management.
1. Exterior perimeter security
Stadiums have a range of site access points for the different stakeholders, including staff, media, players and supporters. If you take supporters as an example, one of the big dilemmas facing stadiums right now is turnstiles – and more specifically, whether they should be waist-height or full-height turnstiles. Waist-height turnstiles look more aesthetically pleasing and therefore more inviting to fans, but they are easier to go over or under.
2. Forcing access doors
Because magnetic lock access control systems are already in place, sports stadiums may think that they are secure – but the quality of these systems often determines their ability to withstand brute-force breaches. For example, the shear load of many standard systems is less than 500 pounds of impact force – and it is possible to force them. Better quality ones can withstand far greater impacts.
3. Unauthorised access
The use of biometrics is now becoming commonplace as part of access control systems. As well as enabling a stadium to manage which personnel have access to which zones within the stadium, it also removes the ability for staff to "lend their pass to a mate". Any unauthorised entry can alert a stadium's security control centre instantly, giving security teams more time to respond.
These are just three of a number of important factors that stadium owners are advised to look at this summer amongst a list of other considerations ahead of next season so that sports venues can be used safely and securely for the enjoyment of everyone.
Karl Derbyshire is Heras's Major Bids Manager and an expert in perimeter systems for sports stadiums, logistics hubs and sites of national importance.