21 Sep 2021
SAFETYFLEX BARRIERS PRESS RELEASE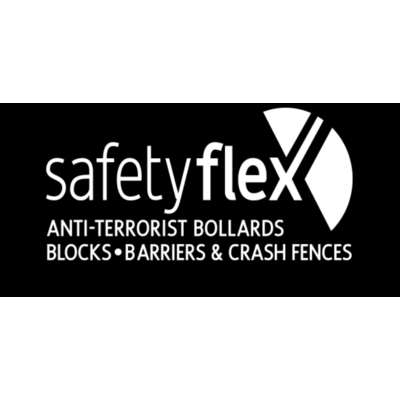 One of the world's leading manufacturers of anti-terrorism bollards and barriers will launch its first zero-carbon product at one of the first security events to be held in person for almost two years.
Safetyflex Barriers, based in Coventry, will unveil a new crash-rated, solar-powered hydraulic raising arm gate at the International Security Expo at Olympia London on 28 and 29 September.
The flagship event in the security sector will bring together government and other end-users with manufacturers and suppliers.
Safetyflex's vertically opening gate is one of the few products of its kind on the market to be surface mounted and requires no ground fixings or power source. It is crash-tested to IWA-14 standard to stop a 7.5 tonne truck and can be installed in four hours as a permanent solution or at temporary events.
The HVM gate was tested at the world-leading Horiba-Mira testing ground just a few miles from the company's headquarters in Coventry and is also available as a battery-powered, vertically opening gate and as a manually operated swing gate.
Visitors to the International Security Expo will also get their first look at Safetyflex's new fully automated crash-rated 'coffin' bollard which can be operated from a control panel or remotely by a remote app. It has also been crash-tested to IWA-14 standard to stop a 7.5 tonne truck and has a shallow foundation.
The company has secured an opportunity to exclusively showcase its news products at two scheduled presentations that will take place across the two-day show as part of a programme of events that will include mini-conferences and seminars.
Marcus Gerrard, director of Safetyflex Barriers, said: "The International Security Expo presents our first opportunity for almost two years to mix face-to-face on this kind of scale with contacts and potential customers in the security sector.
"In today's HVM marketplace, the majority of gates require foundations and while shows have not been able to happen due to restrictions, our research and development has continued at a pace and after major investment, we are able to add a gate to our surface-mounted range, and perhaps more significantly, it is also our first fully automated product that is solar-powered.
"This, and the other new product that we'll be launching at the Expo, will further enhance our reputation as one of the most innovative suppliers to the global security sector with our products in almost 20 countries in Europe and around the world."
The International Security Expo has a focus on government and infrastructure and attracts a senior audience of buyers looking to source the latest innovative products and services from market-leading suppliers and to share best practice in response to evolving industry challenges.