IPSA
Stand: A40
CCTV & Surveillance
Guarding Services / Close Protection
Intruder Detection / Monitoring
Risk, Resilience & Compliance
Training & Consultancy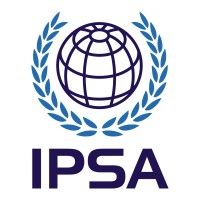 The International Professional Security Association (IPSA) is a membership association for individuals and companies working in the fire and security sector.
The Association was formed over 60 years ago to ensure professionalism in the management of security operations. IPSA as an established and recognised worldwide professional organisation, provides, in accordance with growing demand, a specialised unrivalled service to industry/commerce.
IPSA offers membership to those employed in the security sector and to those companies who supply services or materials used in connection with Fire & Security activities.
Address
International Professional Security Association
PO Box 3413
Littlehampton
West Sussex
BN16 9LD
United Kingdom
The free IPSA App provides a platform for sharing and recording anonymised data on the mental well-being of the front-line members, while capturing figures and trends relating to unreported incidents, ...
The front-line security workers most often lack support and the freedom to truly express themselves within the workspace. With the appointment of Satia Rai as the Welfare and Equality, Diversity and Inclusion (EDI) Director, the International Professional Security Association (IPSA) is working on making the sector a place where each and every front-line worker could be their true selves.

The International Professional Security Association (IPSA) has launched the first-ever guidelines for engagement between private security officers and journalists. The guidance has been developed in collaboration with the National Union of Journalists (NUJ).