28 Mar 2021
Maritime Security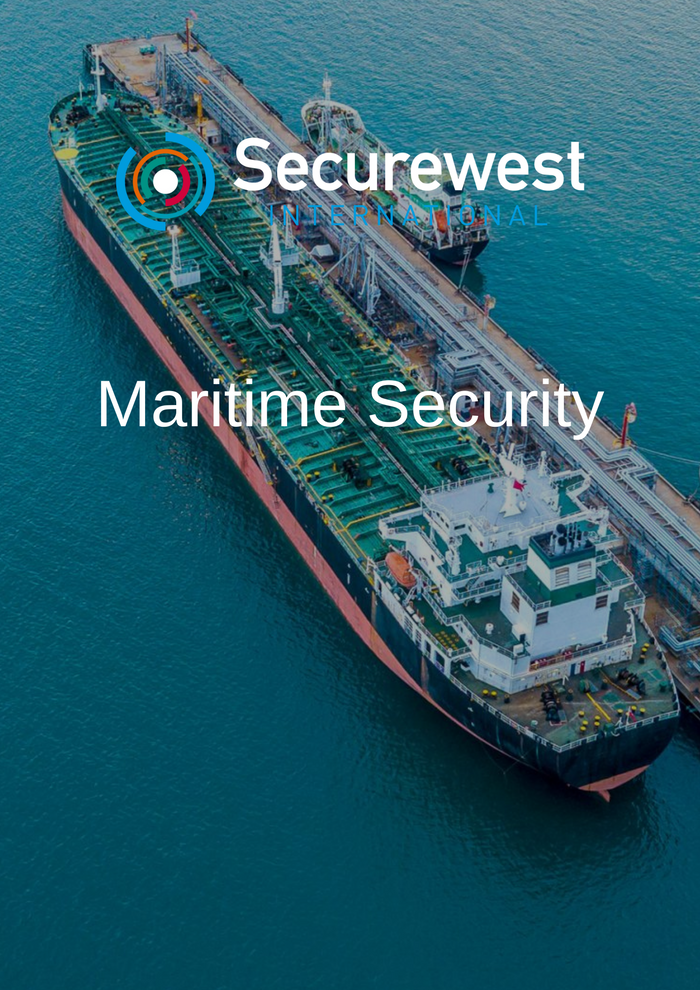 We offer an unrivalled choice of security services, tailored to your specific requirements, to mitigate the risks to people, property and reputation posed by piracy and maritime crime.
Maritime Security Teams
We have extensive experience in the Gulf of Aden, Persian Gulf, Indian Ocean and Gulf of Guinea regions and fully understand the risk presented to vessel, cargo, master and crew in the marine environment.
We provide armed or unarmed teams and pride ourselves on the quality of our people and the service we deliver. Our teams are highly qualified and meet all internationally recognised standards. They are regularly vetted and are experts in maritime security operations. Guards can be British or a mix of other nationalities to meet your needs and budgetary requirements.
ISPS Ship Security Assessment and Plan Services
We can supply an ISPS qualified assessor (according to para 8.4-B) to conduct the inspection of your vessel, Mobile Offshore Drilling Unit (MODU) or installation to help you gain flag state approval.
The assessor will be able to produce your Ship or Port Security assessment in line with the requirements of the ISPS code and outline a Ship or Port Facility Security Plan. They will provide guidance and instruction throughout the ISPS approval process.
Securewest can also provide a range of in-country security vulnerability assessments for shore based assets including offices, operational centres and crewing quarters.
Security Training for Company Staff and Crew
Approved ISPS and Standards of Training, Certification and Watchkeeping for Seafarers (STCW) training courses, accredited by internationally recognised government authorities. These include:
STCW10
Online Proficiency in Security Awareness
Online Proficiency in Designated Security Duties
Company Security Officer
Ship Security Officer
Port Facility Security Officer
As well as consultancy services for best management practice, vessel hardening assessments, anti-piracy drills and medical courses.
Maritime Managed Service
The Securewest Maritime Managed Service is a suite of products that takes the pressure of maintaining the safety and security of your vessels and crew away from you, giving you peace of mind whilst maintaining ISPS compliance and duty of care.
All of our Maritime services and products can be purchased individually; however you can SAVE 20% when you purchase the package.
Ship Security Alert System (SSAS) Management and Monitoring
Our Global Response Centre provides 24/7 testing and monitoring of SSAS for vessels. Upon detection of an SSAS alert, Securewest will notify appropriate governmental authorities, in accordance with each vessel's flag state authority statutes or regulations. We will also notify owners and/or vessel managers by following pre-planned response procedures both parties have agreed upon. The service meets the requirements of International Convention for the Safety of Life at Sea (SOLAS) 1974 XI-2 6.2.1.
For more information on our 24/7 test and response SSAS services and a 6 week FREE trial get in touch with our team.
Global Travel Security Management
We offer global travel security and management with 24/7 monitoring and emergency response from the Global Response Centre. This includes intelligence and situational updates; vehicle, asset and personnel tracking; planning and mitigation protocols; and advisory services.
Threat Assessments and Bespoke Reports
Our dedicated team of maritime security professionals and intelligence officers based in the Global Response Centre provide comprehensive port and route threat assessments and regional and site-specific risk/threat assessments.
SPHERE Crew Safe
Provides essential Duty of Care cover for ship owners and management companies of all sizes for their Crew when ashore. We will safeguard and respond to your Crew members needs through our 24/7/365 Global Response Centre, delivering an economical out of hours over watch service.
Once you are a member, a simple call puts your Crew Member on the system.
Superyacht Risk Management
With exceptional courtesy, care and standards of service, Securewest provides clients a discreet, complete and holistic service in the risk management of superyachts.
We understand the requirements of this sector, including security assessments of these particular vessels, their compliance to ISPS and crew training as well as armed or unarmed transit security services. Throughout the vessels transit we can provide tracking services 24/7 through our Global Response Centre, allowing complete peace of mind.