Certified in Security Supervision Management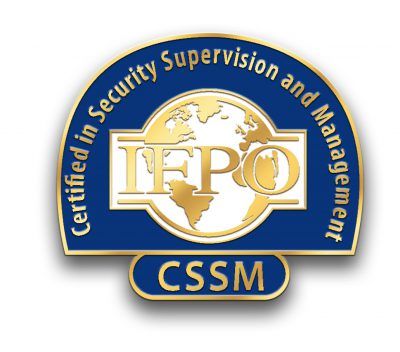 Certified in Security Supervision Management
Unique and flexible, the Certified in Security Supervision and Management (CSSM) Program online program is designed to meet the needs of the security supervisor or manager. Candidates accepted into the program must successfully complete an unsupervised midterm examination and a proctored final examination.
Course and Certification Prerequisites
This certification is for supervisors and has the following requirements:
Must be at least 21 years of age
5 GCSEs or equivalent
Currently or previously has held supervisory or management positions, or has
3 years of service in a criminal justice, security, or similar capacity combined with certificates pertaining to management, leadership, and supervision from other sources
SIA/PSA License where required
A waiver of the above requirements can be granted with a letter outlining the circumstance for your request. The letter shall be from a first line supervisor or higher.