Autonomous Airborne Radiation Monitoring system (AARM)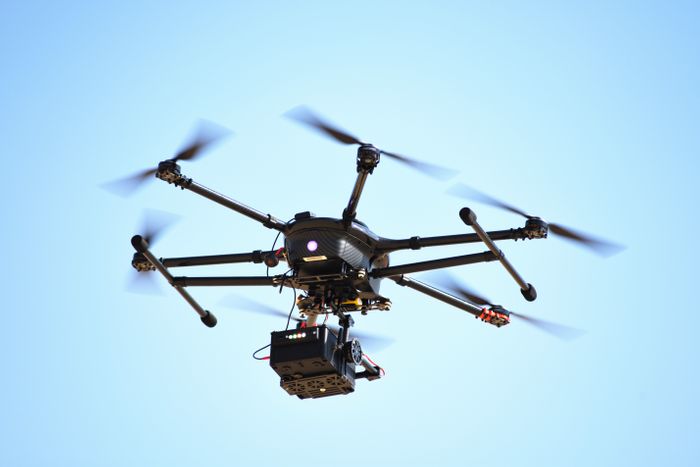 Real-time location, measurement and mapping of radioactivity with isotope identification. Radiation technology specialists Kromek and ImiTec have joined forces to offer the Autonomous Airborne Radiation Monitoring system (AARM) which provides lowaltitude mapping of radioactive contamination. AARM delivers metre resolution maps of radiation including over high dose areas and inaccessible locations whilst minimising the risk of operator exposure.
AARM locates measures and maps radioactivity and the isotopes present in real-time significantly speeding and improving the efficiency of radiation detection and decision making. AARM is comprised of ImiTec's Remote Isotopic Analysis SystemTM (RIASTM) mounted on a Small Unmanned Aircraft System (SUAS). RIAS payload contains a lightweightKromek gamma spectrometer and positioning devices utilising custom-built software to combine radiation intensity and geolocation data to produce high-resolution mapping of radiation levels and identification of isotopes present.