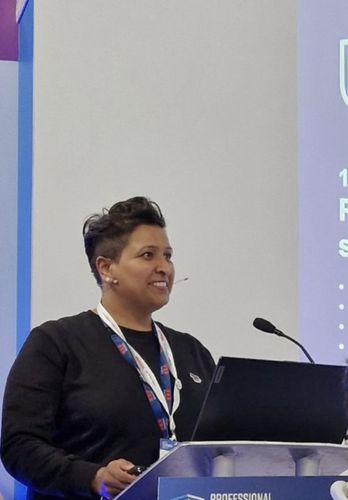 Satia Rai
CEO
,
IPSA & Head of Belonging at Securitas UK
Satia has enjoyed an extensive career in the security profession starting on the front line in the retail sector, over 27 years ago. She progressed to management and senior leadership roles, with experience in security services and risk management within the public and private sector at both operational and strategic levels. Satia has played a significant role at C-suite level in various key organisations and has an exceptional record of leading transformational change within the security sector.
As well as being a dedicated security professional, she is an outstanding spokesperson for equality, diversity and inclusivity in all of its forms.
In a voluntary capacity Satia is CEO of International Professional Security Association (IPSA) and Chair for the Security Industry EDI forum, a member of the International Security Expo Advisory Council, a member of the Security Skills board and she also participates in the Security Industry Authority (SIA) stakeholder forum.
Satia is also a winner of the Young Professional of the year Award for the Institute of Strategic Risk Management award (ISRM), Winner of the Chairmans award at the British Security Awards 2023, and a finalist in 2022 for the Women in Security Awards (WiS) and Outstanding Security Performance Awards (OSPAs) 2023.