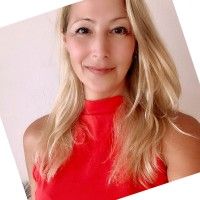 Miranda Coppoolse
Founder
,
MC Global Security Consulting
Miranda Coppoolse is the Founder of MC Global Security Consulting. She is a distinguished Behavioral Analyst and Security Risk Advisor. She has lived around the world and gained a working knowledge of different languages and cultures during her assignments.
She serves as an Advisory Board Member for the Global Terrorism Information Network TINYg, and Lobbying Africa.
Next to that she serves as a team member for the Children's Rescue Initiative. An organisation that fights human trafficking worldwide by rescuing children from forced labor and sex slavery, providing medical care, clothing, food, safe shelter, education and training to prepare them for a life of freedom.
Her core business is Risk & Criminal Behavioral Analysis, Implementing security programs at organizations, ESRM, Intelligence OSINT/HUMINT, Investigation, Interrogation, Profiling, High Risk Security, Counter Terrorism, CPTED, Risk Assessments, Physical-, Enterprise- & Travel Security, Human-Trafficking.
She has achieved success in many areas of work such as Government, Public law enforcement, Aviation, Ports, Healthcare, Banks, Tourism, Hospitality, and Retail.
Miranda continued her education and training, obtaining her diploma from Leiden University in the field of Terrorism and Counterterrorism. Miranda also achieved accreditations from the Dutch Police Force, Royal Netherlands Military Police, Ministry of Justice, Maritime Academy, International Institute of Certified Forensic Investigation Professionals Inc. (IICFIP), GB Security Solutions LTD, T.E.A.M.S (Tactical Education Advance Medical SERE) training- Children's Rescue Initiative and more...