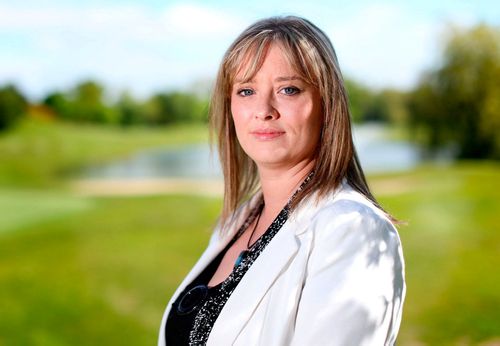 Máiría Cahill
Former Irish Senator & Author of 'Rough Beast'
Máiría Cahill grew up steeped in the traditions of Irish republicanism and the shadowy world of the IRA: her great-uncle Joe was one of the main founders of the Provisional IRA and her grandfather was Gerry Adams's mentor in the republican movement. From an early age she seemed destined for a glittering career within the increasingly successful political machine of Sinn Féin, which was then enjoying the aftermath of the Good Friday Agreement. She worked in a radio station alongside leading republicans; the Sinn Féin offices were her second home. She knew Gerry Adams and other senior republicans as family friends.
But at the age of 16, she was sexually abused by a prominent Belfast IRA man. When she confided in some friends she trusted about the abuse, one of them told the IRA without Máiría's knowledge. A year later the organisation came calling, and forced her to take part in an inept and grotesquely insensitive internal investigation. She was subjected to round after round of interrogations by senior IRA men and women, usually in a network of safe houses around Belfast. Doubt was cast on her account of what had been done to her. Her assailant was allowed to confront and denounce her. Eventually her rapist was permitted to vanish from Belfast while Sinn Féin and the IRA professed bafflement about his whereabouts. Gerry Adams emerges chillingly from Cahill's meticulous account of her ordeal, a mixture of smugly avuncular concern and denial.
Rough Beast is Máiría Cahill's harrowing story of her life and of what she went through at the hands of what is now Ireland's largest and richest party. That story is told here for the first time in full detail and with unsparing honesty. It is a story of unimaginable trauma and political corruption. It brings to life a world of paramilitary secrecy and parallel laws, but above all it is the story of one young woman's defiance of the power wielded by ex-gunmen inspiring fear and silence, and their influence over elected politicians."
Máiría was a former Senator for the Irish Labour Party and a former Councillor for the SDLP. She writes a political opinion column for the Sunday Independent and has written for Fortnight Magazine and The Belfast Telegraph. Máiría is a regular contributor to media, and appears frequently on The Stephen Nolan show.