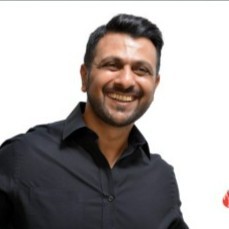 Kul Mahay
Kul served for 32 years in the UK police service, of which two thirds were spent at leadership level. In his life as a police leader he has overseen complex and varied departments and commanded critical and major operational scenarios. He is a dynamic and passionate leadership and emotional intelligence specialist, who has spoken widely across private and public sectors.
He is a member of the Institute for Social and Emotional Intelligence and has worked with a variety of organisations, including police forces, public sector, universities, fire services, health SECTOR as well as private and charity sectors. He has worked in UK, UAE, Qatar, India and Ukraine to help develop empowered cultures. His personal coaching client base has spanned the globe. His sole focus now in coaching, however, is around senior corporate leaders who want to improve their critical thinking and emotional intelligence capability.
He is a Fellow of the Institute of Leadership and Management within the UK and a Fellow of the Society of Leadership Fellows at St George's House, Windsor Castle.
In his work with his wide variety of clients, Kul has offered services including:
• Cultural audits and transformation
• Leadership development
• Leadership Coaching (Mid to senior level)
• Diversity and Inclusion
• Public speaking and presentation training
• Internal investigations
He has been coaching leaders for over 20 years and is the founder of one of the fastest growing personal leadership events in the UK, IGNITE YOUR INNER POTENTIAL. He is the author of the popular book, 'Smash the Habit,' which draws on his experience of overcoming long-held habits. He believes that physical habits are just symptoms of mind habits.
He is the host of a brand new podcast series, 'Human-Centred Leadership' and a Radio Presenter presenter of the 'Unlocking Leadership' show. He is has been featured on BBC Radio, Channel 5 and Okay Magazine, amongst others, in discussing leadership, emotional intelligence and personal development.