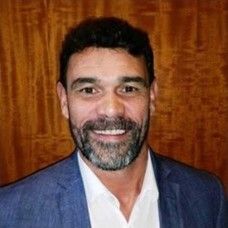 Adrian Blanchette
Head of Operations for Critical Infrastructure & Government Services
,
GardaWorld Consulting (UK) Limited
Adrian has over 3 decades of operating experience in the complex and high threat environments around the world. He spent 17 years as a senior private security executive, serving as the Vice President of Operations for GardaWorld, overseeing global operations teams and operational security delivery that included shaping the strategic vision, compliance, governance, and new market entry - helping to grow the company into the largest privately owned security company in the world.
Currently, Adrian is a C-suite/executive security advisor and risk management consultant leading operational growth in Eastern Europe for GardaWorld having previously held senior consultant positions at the Public Investment Fund of Saudi Arabia, Asian Development Bank, the aviation sector, and various advisory agencies such as Gerson Lehrman Group and AlphaSites.
His foundational knowledge and experience as one of the most sought after high-risk and security management consultants began with a successful 17 -year military career within one of the UK's Armed Forces elite units.