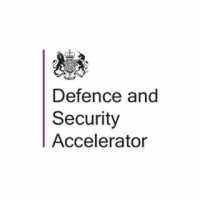 Eleanor Rice
Senior Exploitation Manager
,
DASA
Ellie joined the Defence and Security Accelerator (DASA) in 2018 where she is responsible for supporting suppliers understand and access the security marketplace, turning innovative ideas into usable capability for the Defence and Security frontline.
Ellie joined DASA from industry where she specialised in security and resilience sector business development, leading teams in Airbus Defence and Space focussed on both R&D and business growth. As Head of Business Development for ADS Group she represented a diverse community of suppliers to officials from across Government, the intelligence agencies, fire and policing to promote knowledge sharing and collaboration between industry and Government to enhance market capability awareness and revenue generating opportunities.
Ellie started her career within the intelligence community, deploying to Afghanistan with the first military intelligence element in Helmand province, becoming the first British female soldier to have operated in Helmand. She subsequently joined the police where she was responsible for the violent crime, firearms and distraction burglary strategic desk areas whilst providing tactical support to both overt and covert investigations relating to the distribution and supply of drugs, firearms and murder.