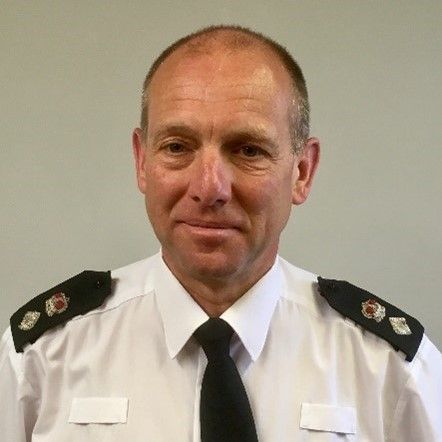 Duncan Worsell MBE
T/Assistant Chief Constable
,
Corporate Services. Civil Nuclear Constabulary
Duncan Worsell joined the Civil Nuclear Constabulary in June 1992, prior to which he served in the Royal Navy.
During his policing career in the Civil Nuclear Constabulary Duncan has undertaken the full range of operational roles as an Authorised Firearms Officer including international maritime escorts, dynamic search, and as a nationally accredited firearms instructor. He has been a tactical firearms commander, post incident manager and tactical advisor, and was formerly a qualified member of the National Cadre of Counter-Terrorism Tactical Firearms Umpires, and a member of the ACPO Tactical Operations Review Forum (Firearms).
Duncan's Civil Nuclear Constabulary career has seen him serve at Sellafield, Harwell, within Force HQ functions and the Strategic Escort Group. Other key highlights include:
The leadership of a collaborative UK/US initiative to train security managers for the former Russian states.
Managing the extended deployment of the Constabulary to the nuclear power stations from conception in 2004 until full deployment in 2007.
Developing and implementing the uplift policing model at Sellafield between 2010 and 2013, in response to government and regulatory requirements.
Promoted to Chief Superintendent in 2013 he served as Divisional Commander for all operational deployments, armed or otherwise, at Sellafield and Dounreay, and at the nuclear power station sites at Hunterston, Torness, Heysham and Hartlepool.
From March 2019 until March 2020 Duncan was appointed as Temporary Assistant Chief Constable (Operations) responsible for all operational deployments, armed or otherwise, at licensed civil nuclear power stations in the UK, and for the armed escorting of civil nuclear material movements.
Duncan holds a Master's Degree in Business Administration from the Open University, and an Advanced Certificate in Terrorism Studies from St. Andrews University. He also completed the Collaborative Strategic Leadership Programme at the Defence Academy, Shrivenham and is an MSP Practitioner.
Duncan is a keen advocate for women in policing, and with his wife Sarah is a short-term foster carer.
He was made an MBE in the New Year Honours List 2019.