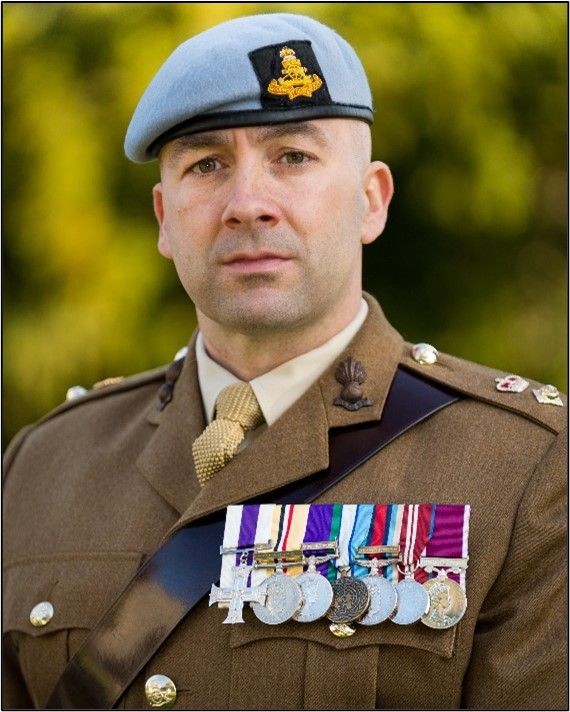 Paul Britton MC
Commanding Officer
,
47th Regiment Royal Artillery
Lieutenant Colonel Paul Britton joined the British Army in 2001 and has deployed on operations to Iraq, Northern Ireland, Cyprus and Afghanistan. He has also deployed in response to three UK crises - the Firefighters' strikes in 2003, severe flooding in 2014 and counter-trafficking operations in the English Channel in 2020. In a previous role he was also a lead military planner for international crises, working closely with, what is now, the Foreign, Commonwealth and Development Office.
Paul is currently the Commanding Officer of 47th Regiment Royal Artillery who operate the British Army's Watchkeeper Uncrewed Air System. The Unit deployed to Kent this summer to provide additional airborne surveillance and intelligence support to the Border Force and HM Coastguard.