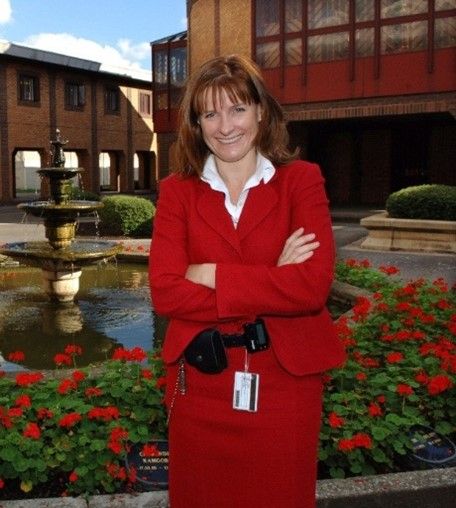 Claudia Sturt
Executive Director, Security, Order and Counter Terrorism
,
HMPPS
Joined HM Prison Service as Prison Officer 1992, following Oxford history degree and two years as 'Jilleroo' and horse trainer in Australia and having failed Army Officer Selection Board as 'Untrainable'.  Prison jobs at Grendon, Spring Hill, Aylesbury, Bristol, Wormwood Scrubs then Governor HMP Erlestoke, Governor HMP Dartmoor, Governor HMP Winchester, Governor HMP Belmarsh. 2009-2016 Deputy Director, Custody (South Central), responsible for all prisons in Thames Valley, Hampshire and Isle of Wight, as well as all establishments in the Public Sector operated Immigration Removal estate. 'Gold' Commander for serious incidents.
Since 2016 Director Security, Order and Counter-Terrorism, responsible for National Security issues in prisons and probation including extremism, serious organised crime, corruption, the Prison and Probation Service National Intelligence Unit, and operational prison security issues such as security practice and standards, serious incident response, crime in prison and key technological threats (mobile phones, accessing internet, drones) and counter-measures. Alumna of the Oxford Said Business school MPLA Programme. Since October 2019 Senior Responsible Officer for the £100m Security Investment Programme.
Winner, Public Service Team of the Year 2004 (HMP Dartmoor); Runner-up, Public Servants of the Year 2007 (HMP Belmarsh); Butler Trust Major Open Award Winner 2009 for Leadership as Governor of HMP Belmarsh. Trustee and Treasurer, The Butler Trust. Chair of Independent Safeguarding Advisory Group, Salisbury. Fellow of the RSA.
Originally from Devon, currently living in Wiltshire. Interests include history, long-distance cycling (fund-raising for ABF The Soldiers' Charity), riding, fly-fishing, watching cricket and skiing with husband Joe and twin sons (12).