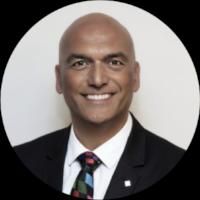 Chris Ullah
Solutions Expert
,
BlackBerry
Chris is a BlackBerry Solutions Expert, focussed on consulting with customers and delivering true value from the BlackBerry AtHoc critical communications platform. His work focusses largely on ensuring organisations are prepared for major incidents and are able to communicate effectively both internally and externally to improve response times and outcomes.
 As a former Police Superintendent from Greater Manchester Police, Chris has a wealth of knowledge at a strategic and tactical level of planning, leading some of the largest security operations in the history of the Force as well as dealing with countless major incidents and emergencies. 
 In addition to his daily operational duties, Chris was a qualified National Security Co-ordinator providing security advice to target harden some of the major iconic sites in Greater Manchester. He has also worked at an international level with the FBI which involved visiting the USA for a significant security operation.