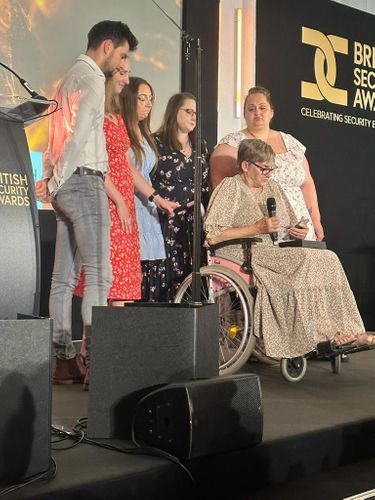 Chris Hutchinson
Mother of Gaby Hutchinson
Chris is the mother of Security Operative Gaby Hutchinson, who at 23 died following the Brixton Academy crush in December 2022.
Chris and the family want justice to be served for all those who lost their lives following the incident. Chris and the Hutchinson family are campaigning and holding the CPS accountable for bringing those responsible to justice. Only through holding people to account for their actions will we learn from these mistakes and prevent others suffering the same fate in the future. The hope of the family is that the Government inquiry leads to stricter regulations and greater accountability for ensuring the safety at large capacity venues.
Chris was presented with the Gaby Hutchinson award at the 2023 British Security Awards.