11 Mar 2021
Security of the Future: HXC-LaneScan™ & HXP-FreightScan™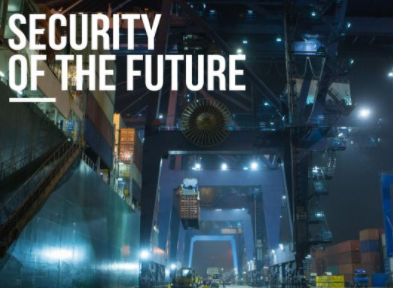 Security of the Future: Disruptive Technology Designed For Global Defense
Astrophysics is leading the global security industry in research and development, creating integrated solutions and customized products to meet the demands of our rapidly changing world. We collaborate closely with our customers, anticipating new threats and building scanners that adapt to counter them. Our highly customizable x-ray scanners feature revolutionary imaging technology and integrate seamlessly with existing critical infrastructure, allowing operators to perform accurate and reliable inspections.
At Astrophysics, we leverage our legacy of innovation and our more than two decades of x-ray experience to develop scanners that screen cargo shipments, protect border crossings, and help security personnel uncover hidden contraband. That legacy extends to our latest products, designed specifically to screen vehicles, trucks and containers at ports and border crossings: the HXC-LaneScanTM and HXP-FreightScanTM.
The Ideal X-Ray Solution for Ports and Borders
The HXC-LaneScanTM and HXP-FreightScanTM are fully-automated drive-through systems that maximize visibility into every part of a vehicle — including the wheels, glove box, trunk and spare tires - and significantly improve operators' abilities to locate hidden contraband. The scanners offer compact footprints, ruggedized features, and superior x-ray imaging for high-trafficked points of exit and entry.
One element sets these solutions apart from other scanners on the market and makes them ideally suited for global operations: their adaptability. These x-ray scanners can meet and exceed any agencies' security missions and expectations. Their superior reliability, ruggedized design, and fully integrated networks enable their deployment to any site world-wide.
Ruggedized, Robust, and Reliable Systems
Customization and reliability both shine through in the system's dependable operations. Each scanner's powerful x-ray source enables operators to see through nearly any material. The HXP-FreightScan's generator can penetrate up to 340 millimeters (mm) of steel and see into 40-foot cargo containers, while the HXC-LaneScan's 320 kV generator penetrates up to 75mm of steel on passenger vehicles. This makes the car scanner's images so precise that operators can count the individual batteries inside an electric car, ensuring no potential threat goes unnoticed.
In optimal configurations, the HXC-LaneScanTM can screen up to 450 vehicles per hour while the HXP-FreightScanTM can screen up to 160 trucks per hour. This staggering throughput means that a single HXP-FreightScanTM can process all the containers on a cargo ship in a matter of days. That type of speed allows security personnel to maintain traffic flows and achieve any screening benchmark. Even better, when multiple units are linked together, those screening capabilities increase dramatically. Each scanner is equipped with our industry-leading imaging features, including Real-Time Image Manipulation and material disrcimination, further helping operators identify hidden threats and verify manifests.
Adaptability also applies to the scanner's ruggedized designs and all-weather capabilities. The scanners are designed to withstand powerful winds up to 96 kilometers (80 miles) per hour, along with extreme hot and cold climates. They are also equipped with marine-grade paint to protect from leaks, ensuring critical components are not damaged by unexpected rain or snow.
Fully-Integrated Systems
2020 demonstrated the power that remote work, video calls and high-speed data transfers have on our daily lives. It also demonstrated technology's global reach and how integrated systems bring scalability to challenging problems. High-energy systems linked together, using Astrophysics Management Systems (AMS) or servers, can create highly efficient screening networks. Locations that require multiple scanners can link the systems together and leverage the advanced technology of our high-speed telecommunications networks, not only at individual ports and border crossings but also across an entire country.
Security personnel using operator workstations can manage traffic flows at each site, ensuring scans and relevant data are captured. The scans are then combined with other vehicle data captured from third-party equipment, including CCTVs, license plate readers, UVIS, and even radiation detectors. These scanned images are then stored as Universal File Format (UFF) compliant data. The images, data and manifests can be instantly transmitted to a centralized inspector workstation, where operators review the scans to approve vehicles or divert them for secondary screenings. The scanners and their networks are protected by state-of-the-art cybersecurity systems, and system data is encrypted to protect it from possible hackers. The modular configurations allow operators to not only install third-party equipment but also access the UFF-compliant data using additional screening tools, complementing the scanners' security missions. These x-ray systems can adapt, ensuring no threats go undetected by a well-trained security team.
Specialized for Every Security Mission
Our HXC-LaneScanTM and HXP-FreightScanTM were designed to be modern solutions to increasingly complex security challenges. Capable of detecting explosives, weapons, and narcotics, they can deploy to nearly any environment and adapt to the most complex situations. This reliability, adaptability and effectiveness is becoming the minimum standard for security in our constantly changing world.
Astrophysics is leading the way, setting new industry standards in x-ray security screening. Today, security personnel can utilize either the HXC-LaneScanTM or the HXP-FreightScanTM to screen and approve massive shipments of vaccine doses quickly and efficiently. This avoids unnecessary contact between drivers, their cargo, and screening personnel by reviewing images and approving them from safe distances. That speed and efficiency helps save lives and keeps our world moving during these trying times, while the portals stand ready to meet any unexpected challenges. Astrophysics' breakthrough R&D innovations continue to advance x-ray security, combining world-class service with unmatched American engineering, bringing tomorrow's technology to today's security.