27 Sep 2021
Keep your employees alert, prepared and safe when they return to the office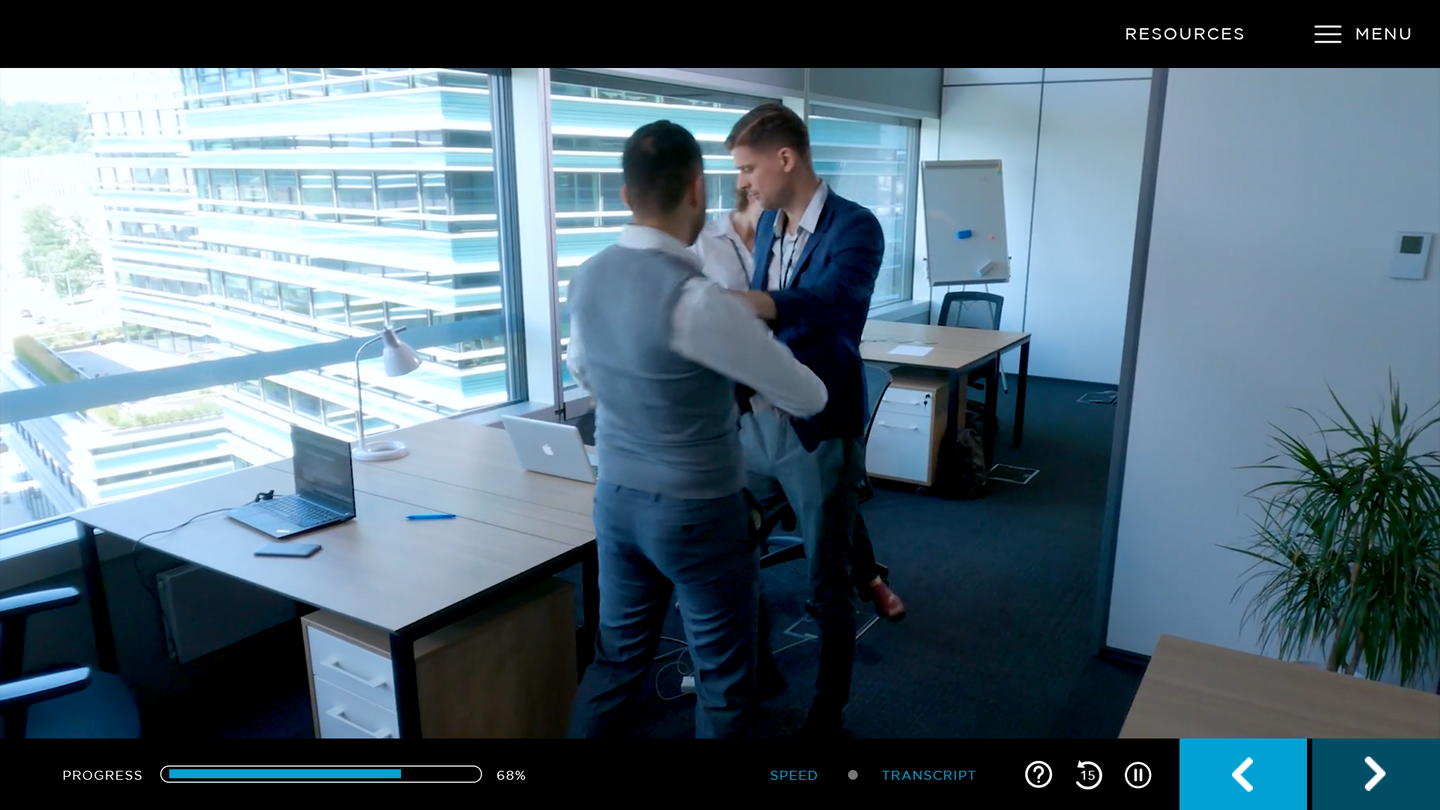 As we begin to return to the office, SAME Solutions' new Workplace Violence e-learning module helps ensure that organizations and employees are prepared for workplace security risks.
The interactive video-based module, launched this month at the International Security Expo in London, trains employees to be aware and prepared for threats of violence, so that they can stay safe at the office or other work locations. The module gives guidance on threat recognition, reporting, and how to respond in cases of intimidation, verbal abuse, and physical violence. It also covers severe acts of violence such as an active shooter incident.
The module immerses employees in interactive scenarios, allowing them to experiment safely with real-life situations, make decisions and experience the consequences. Keeping employees actively engaged in the scenarios ensures that they retain the training objectives and are better prepared to deal with security risks when they arise in the workplace environment.
Many offices and work locations have already reopened, with employees either returning fully or in a hybrid model. Joseph McMahon, Chief Operations Officer at SAME Solutions, believes that "many of us are happy to return to the office, but for some, it can bring certain emotions to the surface, such as stress, depression, resentment or anger. The vast majority of security incidents at the workplace can be avoided by early recognition of the symptoms of these emotions, and this module trains employees to do just that and stay safe in the workplace."