28 Jul 2022
ICoCA Case For Support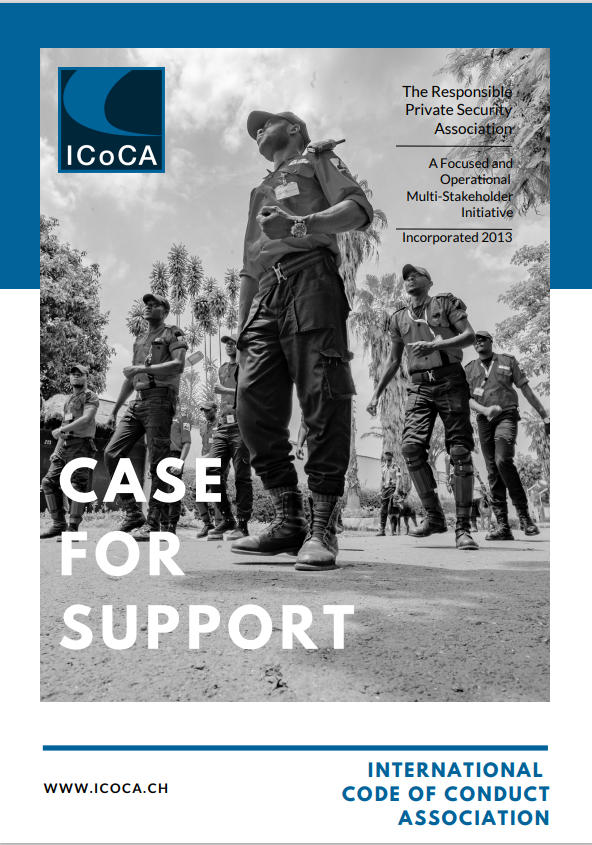 ICoCA's work is impactful in many settings characterised as fragile and complex. This includes chaotic and war-torn, conflict and post-conflict states as evidenced in Iraq and Afghanistan. The work of ICoCA is likely to be the most impactful in societies where economic development is well underway despite underlying fragility and pockets of conflict, with regions that may take off creating increasing demand for private security actors. Even in developed countries where local settings present particular complexities, ICoCA has a fundamental role to play.
As the only initiative focused exclusively on raising standards across the private security sector in line with international human rights and humanitarian law, holding companies to account for wrongdoing and providing remedy, ICoCA's vision is to achieve widespread adherence to the Code around the world.
To do this, ICoCA needs to continue to grow. Key stakeholders require support. Now beyond its proof of concept stage, as it approaches its tenth anniversary in 2023, the Association seeks to scale-up its operation, raise standards across the industry and protect affected communities where private securiy companies operate. Financed by Membership dues and donor support, this document outlines the case for further support for the Association by any interested parties.