24 Feb 2021
Don't Miss the ABLOY Showcase on 9th March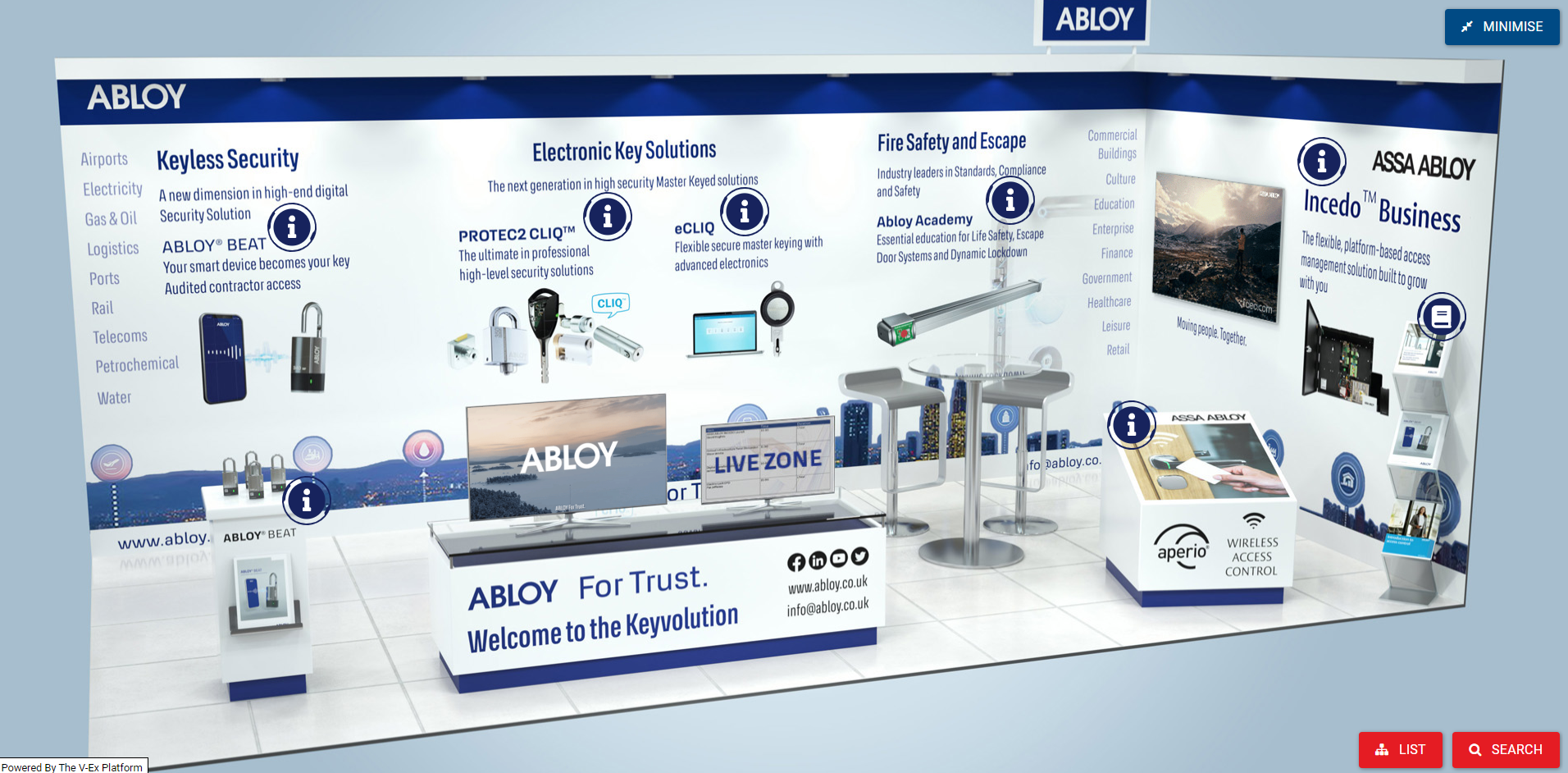 Presentation

Start Time

Duration

Digital Transformation in Physical Security - James Harvey

10.00 am

1 hour

Innovative CLIQ Solutions for Medicine Management - Shaun Powell

11.00 am

1 hour

Access Solutions - a practical 'walk through' a building - Pat Jefferies

12.00 pm

1 hour

Next Generation Wireless Locking Solutions the use of mobile identities - Pip Courcoux

2.00 pm

1 hour

Introducing Incedo™ Business Cloud -

David Hughes

3.00 pm

1 hour
---
Find out more about the new products available from Abloy UK including Incedo™ Business Cloud and the new SMARTair i-max Escutcheon, download new brochures, see new videos and chat live with our team of security and access control experts.
---
We'd like to invite you to the launch of ASSA ABLOY's
INCEDO™ BUSINESS CLOUD
Take control of your building's security. From Anywhere.
Incedo™ Business is the access controlsystem you can manage in the Cloud,scalable simple to use Incedo adapts to your businesses needs allowing you to benefit from one system that links all your security solutions into one easy to manage system.
With Incedo Business Cloud you can have many more doors, key holders and credentials on the system.
---
New Wireless Access Control Report
The new report from IFSEC Global, sponsored by ASSA ABLOY identifies technology and market trends for 2021 and beyond. In electronic access control, those benefits include improved cost-efficiency and flexibility, giving facility managers greater control over who should have access, where and when.
Visit the stand to Download your copy
---
Digital Access Solutions
With the addition of a Incedo, Aperio and SMARTair access control products to Abloy UK's electric locks, cylinders and CLIQ systems, we offer a complete digital access solutions portfolio to fulfil virtually any locking solution you need.
A comprehensive security ecosystem: integratable, Fire Safety & Escape compliant locking solutions to meet BS EN 179, BS EN 1125 and BS EN 13637, suitable for credentials including keys, cards, fobs and mobile phones.
Sign up here https://bit.ly/3dJ2W1E