05 Nov 2020
Barrier, sliding gate or speed gate: which type of access security best suits your needs?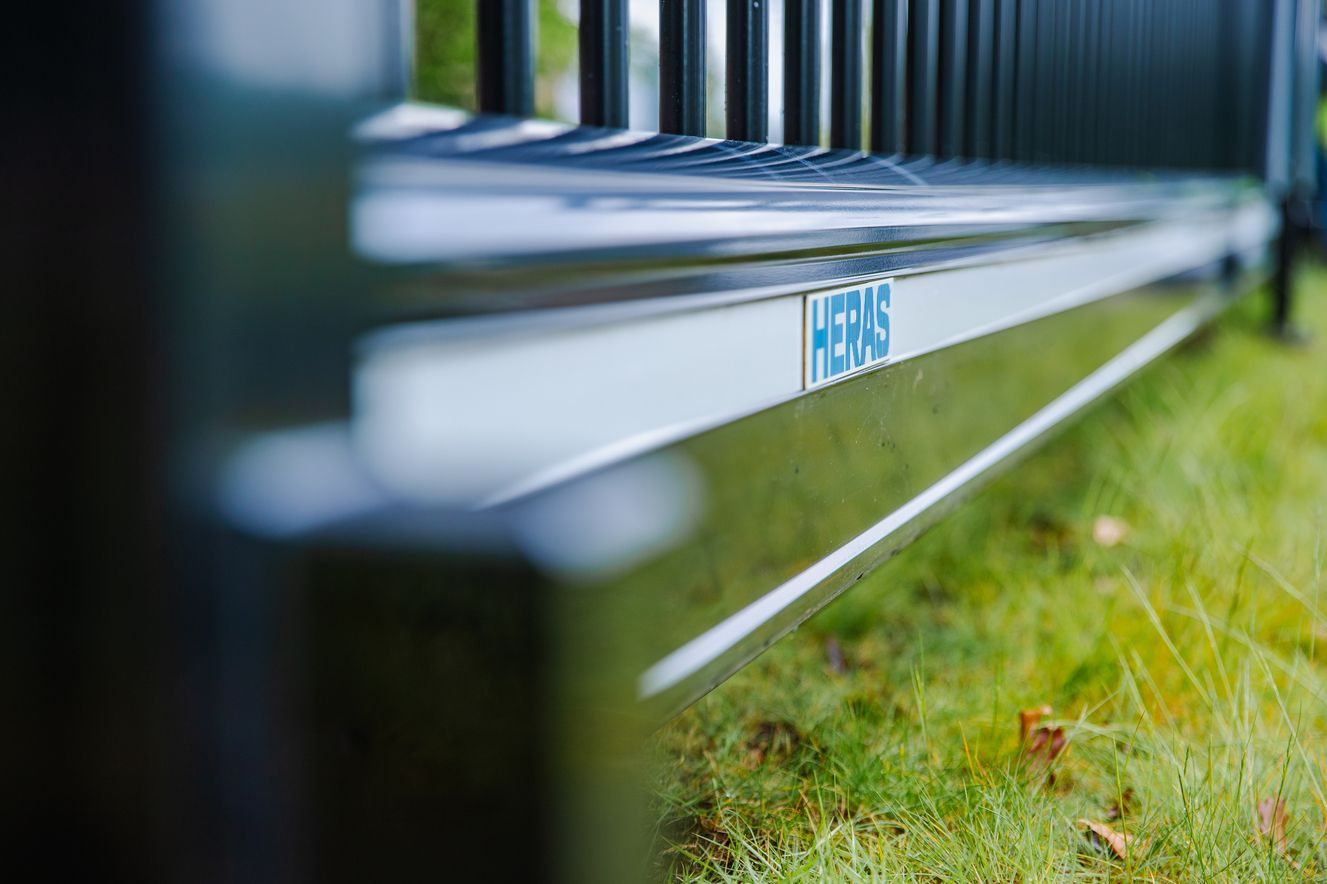 When it comes to site security, many businesses immediately think of fences, detection systems, cameras, security protocols, security staff, and other resources. However, safe and secure perimeters also depend on how you manage access to your site. Just a few of the alternatives are swing gates for pedestrians, barriers for vehicles, and gates to close off the entire perimeter. I will explain in simple terms below what each of these categories involves.
Sliding gates are solid barriers that offer a wide entrance – often practical when large vehicles need to simultaneously enter/exit your site. These gates generally close at speeds of 25 centimetres per second (default speed), and in some cases as fast as 50 centimetres per second. Sliding gates are better equipped to close off relatively large openings in the perimeter compared to speed gates, but they do require more space than other gate types. Large sliding gates, when combined with a barrier, can be left open during the day.
Speed gates restrict access to your perimeter on an ongoing basis and only have a small footprint. They open and close in a matter of seconds and their smart, accordion-like structure folds open and closed each time a vehicle passes through.
This makes speed gates – along with barriers – particularly suitable for high-traffic areas. An added benefit is that speed gates combine fast access with improved monitoring, as well as closing a site off completely.
Manually and electrically operated swing gates are a strong and long-lasting access solution. The gate completely closes a perimeter to vehicles, cyclists and pedestrians after each movement (if operated electronically). Swing gates require more space than speed gates, as they rotate 180 degrees when opening and closing.
Barriers create a clear boundary between a public area and your company grounds. This makes them effective when regulating vehicle access, however they are less suited to prevent pedestrians and cyclists entering your site. Because barriers do not close off the whole entrance, it is easy for people to sneak past, slip underneath or step over the barrier. Most barriers are not equipped to prevent vehicles forcing their way through an entrance.
Turnstiles are designed to allow large numbers of pedestrians controlled access to your site. They only allow one person to pass through at a time, and turn only in one direction. Depending on the chosen model, turnstiles are operated electromagnetically or mechanically.
What is your best option?
As you can see, there is no shortage of perimeter protection solutions.
But how do you decide which of these options is best for your requirements? What do you need to look out for? Read our list of pointers below.
Factor 1: Space
How wide does your entrance need to be? A wide, free entrance calls for a sliding gate, or perhaps two barriers. If the entrance is narrower, you can install a speed gate, barrier or sliding gate. The amount of space available beside your gate is another factor. Since sliding gates open completely, you need sufficient space to the left or right of the gate (at least as wide as the gate itself). If this space is not available, a sliding gate is not an option. Fortunately, barriers, swing gates and speed gates all require less space.
Factor 2: Level and type of vehicle activity
When managing access to your site, the level of vehicle activity plays a significant role. If you need to handle a high traffic density and drivers need to individually identify themselves when entering and exiting the grounds, barriers and speed gates are your best solution. If your site expects a low traffic density, a sliding gate is an elegant solution. You also need to consider the type of traffic movements. Is it only vehicles that are accessing the perimeter, or only pedestrians? Or are both welcome and you need to manage multiple access points.
Factor 3: Security level
Barriers are excellent for controlling vehicle access to your site, with one exception: pedestrians can easily slip by a barrier. A sliding gate is more effective in keeping out unauthorised individuals.
Sliding gates have a maximum height of 2.5 metres – high enough to keep out any intruder. If the entrance mostly needs to be sealed to match the security level of the adjacent demarcation, a sliding gate or speed gate may be your best bet. These gates block access, however if a car needs to pass, the gate can open and close in a matter of seconds. Bear in mind that speed gates open/close quicker than sliding gates.
Another option is to combine a speed gate and a barrier, for example, to create a lock process adapted to the highest security level. By installing the gate and the barrier a short distance from each other, you can prevent multiple unauthorised vehicles from simultaneously breaching the site.
It is always good to ask yourself what you need to protect your business. Some companies require a gate that is closed all day, while others only need to close the gate once at the end of the day.
You may want the option to hermetically seal your site, however this is not always necessary. To determine your company's security requirements, it is best to work with scenarios. By considering the most probable risks and threats facing your company, you can identify the scenarios you actively want to prevent. An energy provider needing to prevent unauthorized individuals from accessing high-voltage facilities has different requirements to a farmer mainly wanting to keep trespassers off his land. By carefully considering all the factors – including scenarios, space and movements – you can best define the ideal solution for your business.