Physical Risk Solutions
Stand: SCEG Pavilion
Guarding Services / Close Protection
Intruder Detection / Monitoring
Perimeter Protection
Specialist Vehicles
Training & Consultancy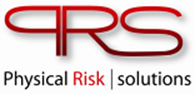 Physical Risk Solutions (PRS) and the recently aquired Belstone Dart International (BDI) are leading international risk management companies who specialise in consulting, intelligence, risk management and capacity building to international standards.
With our combined resources, supported by our subsidiaries, Hut 10 (technology solutions) and Armstrong Aviation we are able to offer our clients significant capability and contigency options and remain at the forefront of our business.
Address
Al Shafar Tower 1,
Office No. 1804,
Barsha Heights,
Dubai
Dubai
57117
United Arab Emirates
  Over the years, Armstrong Aviation has assisted in every aspect of civil aviation operations and regulations across the globe.  Contact: Armstrong Aviation Development Associates LTD 71-75 Shelton S ...

PRS provides secure accommodaiton in certain locations that are guarded 24/7 under the professional management of PRS. Accommodation includes free internet, dining facilities, leisure rooms, laundry s ...
Mirage Garowe Puntland offering a high level of secure accommodation to diplomatic and other entities.