HUSSON International
Stand: C120
Hostile Vehicle Mitigation
Perimeter Protection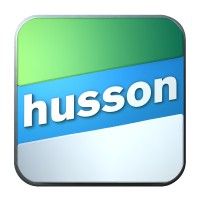 HUSSON International is one of the largest European manufacturers of Multi-Use Games Areas (MUGA) and ranks at the forefront of sports equipment, street furniture, and telescopic stands manufacturers.
Since 2002, HUSSON UK has installed hundreds of sports facilities in the United Kingdom. HUSSON products are renowned for their high safety standards, quality, and innovative design.
At International Security Expo 2023, we are showcasing our flagship product, H Stop®.
H Stop® offers :
A security device against ramming vehicles to protect both temporary and permanent sports or cultural events.
Unique and innovative solution for optimal public safety.
Highly maneuverable and easily transportable mobile equipment.
An exclusive *Crash tested and certified system capable of stopping both a 7.5-ton truck and a low-riding car at 30mph.
An elegant furniture.
® Patented device
We can provide any information you may need and are seeking specialized distributors/partners in security, in the United Kingdom and Europe.
Address
BP1 ROUTE DE L'EUROPE
LAPOUTROIE
68650
France