28 Jul 2021
TurnGuard Pro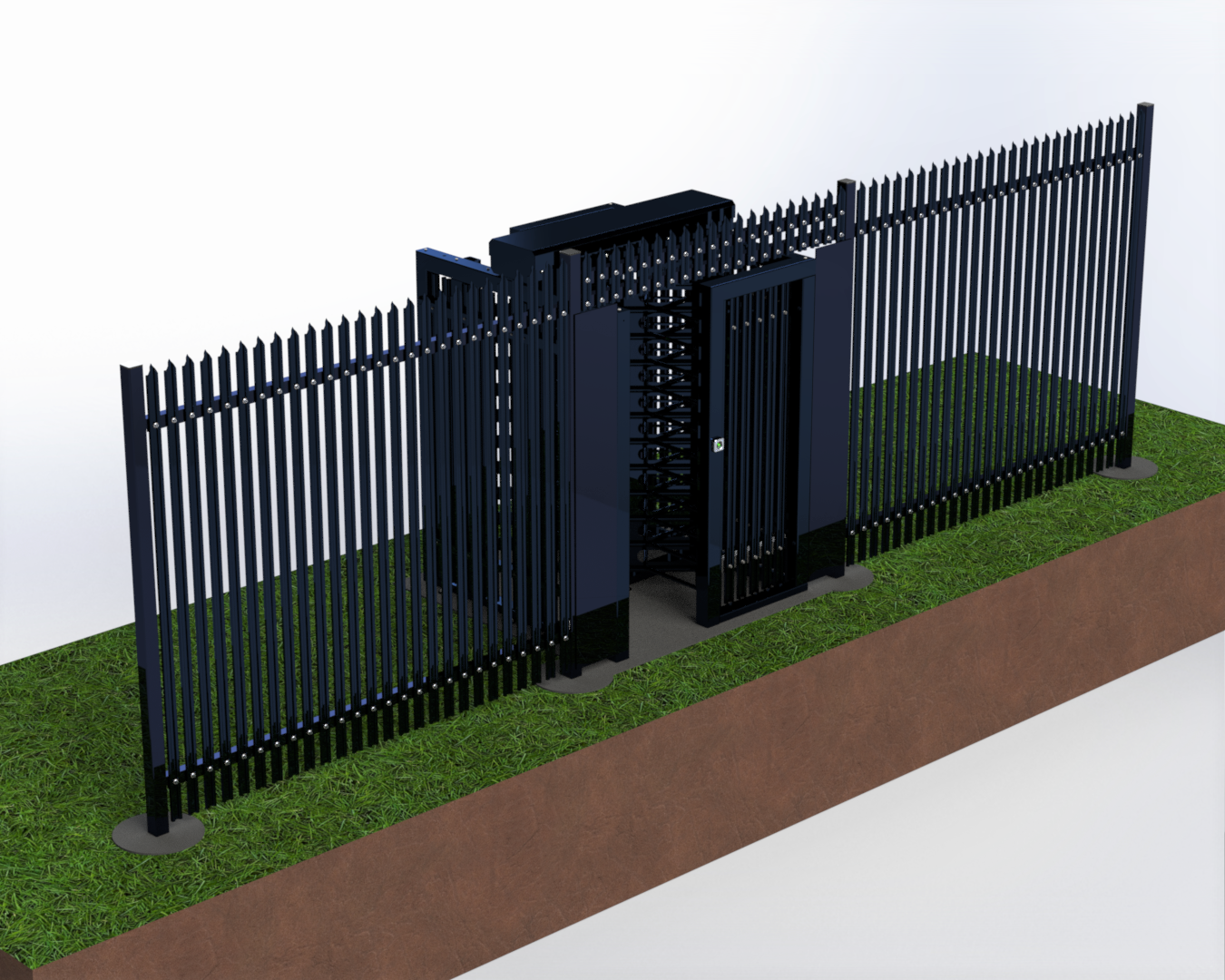 TurnGuard PRO is a 90° single turnstile which will seamlessly match your Barkers LPS 1175 certified fence line. Entrance ways should uphold the same security rating as the fence line, otherwise the entrance will be a vulnerability in the perimeter.
Barkers have developed 3 versions which will seamlessly match any Barkers LPS 1775 certified fence:
• TurnGuard Pro SL1 with SecureGuard SR1 or Twinguard SL1 infill meets LPS 1175 A1 (previously SR1)
• TurnGuard Pro SL2 with StronGuard SR2 meets LPS 1175 B3 (previously SR2) or with SecureGuard SL2 infill meets LPS 1175 B3 (previously SR2) and C1.
• TurnGuard Pro SL3 with StronGuard SR3 infill meets LPS 1175 C5 (previously SR3)
With a range of anti-cut and anti-tampering features, each variant has been carefully designed to resist attack to the desired threat level. Ideal for industrial, data centres, utilities, vaccine and biochemical facilities, military and critical infrastructure.
Designed with the end user in mind, TurnGuard Pro turnstiles are easy to operate and can be configured to a range of pre-set standards using the high-spec control panel. To meet certification access control system must be passive, of which our system is compatible with the majority of systems. Arrives pre-assembled, ready to bolt down and commission as well as relevant to the latest safety standards with built in anti-trap systems and free rotation in the event of a fire.