sGate trackless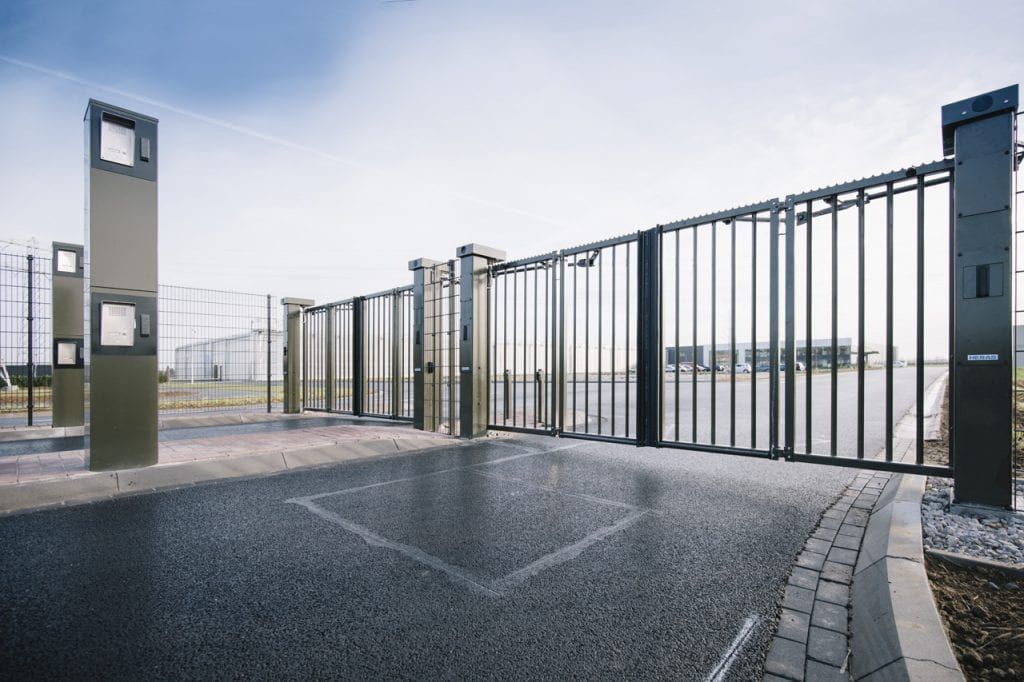 The trackless version of the bi-fold gate is ideal for locations where there is a need for an unlimited passage height for passing vehicles, but where there is no possibility of an integrated guide trough. In addition, the sGate can be custom made trackless and seamlessly integrated with an (existing) fence line.
Available in a wide range of widths, in single or double leaf version, the gate can be tailor built to exactly fit your site. This folding gate offers an ideal combination of access control, safety, speed and operational reliability for locations with frequent vehicle movements requiring controlled access. sGate trackless is ideal for locations where:
Unrestricted height is important
A track in the road is not convenient (e.g. sand, stones, dirt fouling the track)
The gate must integrate with an existing fence line
Opening speed and optimal security is essential
Fast and controlled access
A well-secured site where controlled access can be granted in seconds. This range of speed gates offers a functional solution to the above problem by combining the security function of a gate with the speed of a barrier that collapses after every vehicle that passes. The sGate – opened and closed in seconds – makes optimal use of the space and is therefore ideally suited for locations where the space required for traditional gates is not available.
Single leaf
The trackless variant is now available with a single gate leaf. The single leaf version can be of particular interest when total available space is limited and when individual access control for incoming and exiting traffic lanes is required.