26 Sep 2022
SafeHaven Membership Service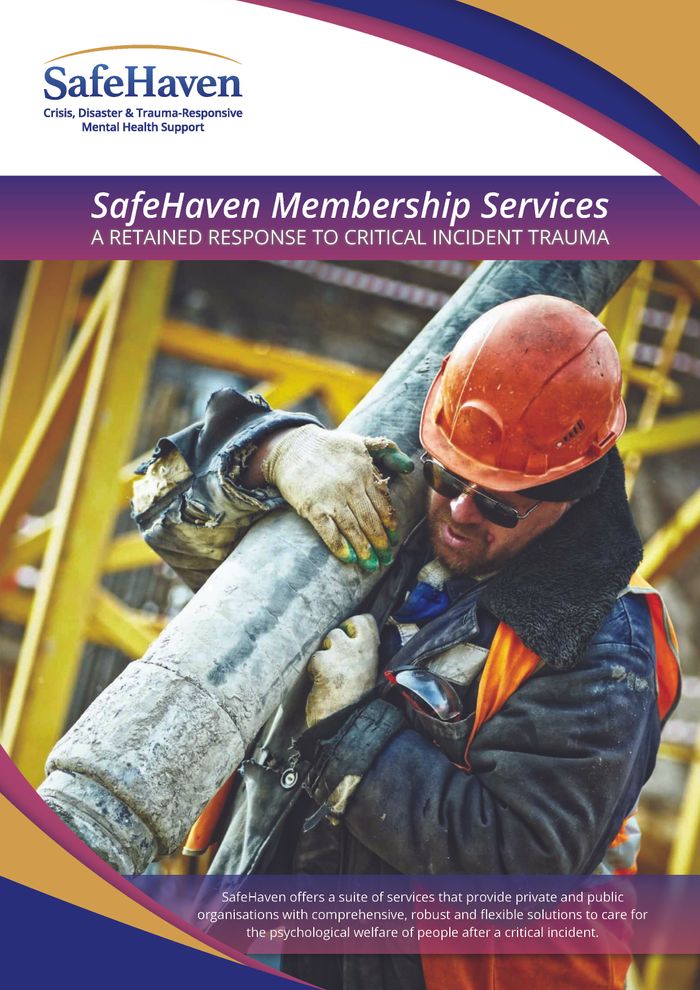 SafeHaven membership gives you ready access to response services and expertise 24/7, 365 days of the year, no matter where and when you need us.

Our Core Membership services are there to support both the employer and the employee in the minutes, hours, days and weeks following an incident of acute trauma to one or multiple employees.

We are by your side from the outset, building the incident response strategy that will guide both the organisation through the incident and the individuals impacted from the very start.

The 'kick-off' consultation and assessment allows SafeHaven to identify and tailor appropriate resources to meet your organisation's needs.
A dedicated operations procedure is established, agreeing key steps and response hierarchy ahead of an incident.

Membership provides a range of tools, resources and access to guidance and support for your staff and management across the year, as well as pre, mid and post critical incident.
Support at every stage of the incident lifecycle.