Protect Duty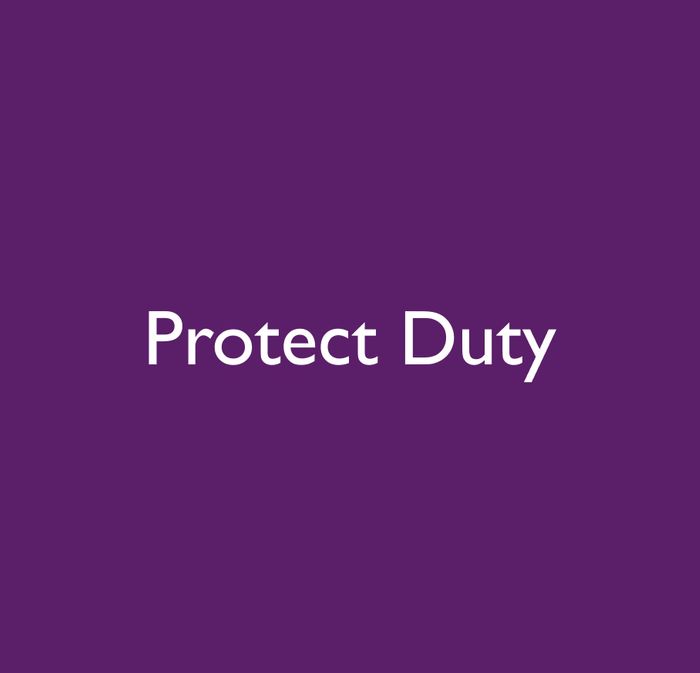 Protect Duty (also known as Martyn's Law) is a piece of new government legislation designed to provide better protection from terrorism for the British public, and is expected to come into force in 2023.
As the industry leader in security, Mitie are well-placed to support organisations in becoming Protect Duty prepared. Through an intelligence and technology led approach, Mitie are the number one provider in multiple sectors, including retail, shopping centres and logistics, critical security environments, transport and aviation and corporate and iconic buildings.
Our Protect Duty solutions include:
Physical security, where we perform full physical risk assessments that identify vulnerabilities, and implement cost-effective, risk-based, protective measures to ensure the ongoing safety of clients' people, assets and environments.
Policies and procedures, where we can help to identify existing issues and risks in clients' policies and procedures and develop strategic solutions to manage these effectively.
Training and empowerment, by equipping our colleagues with the very best training and resources, and ensuring they have an understanding of the role they play in securing a location is crucial to maintaining Protect Duty compliance.
Review and assurance, to maintain compliance with Protect Duty for our clients, the security strategy, training and processes we implement are regularly reviewed and analysed, with contingency planning for potential situations assessed against CPNI advice, to deliver incremental improvements and recommendations on measures to minimise or mitigate potential risks.