MOBOTIX thermal cameras - make the invisible visible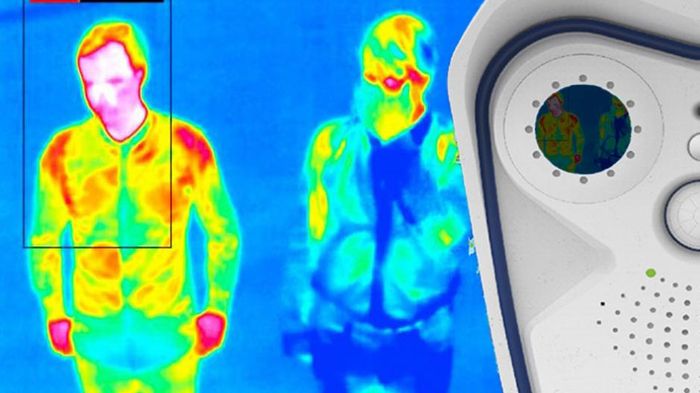 Protect. Prevent. Analyze.
MOBOTIX thermal solutions
With its unique advantages, thermal imaging is an indispensable part of many civil security and surveillance applications. An increasing number of industrial companies, public institutions, authorities and agencies use thermal imaging technology to protect their assets and personnel. Additionally, Thermal technology can also be used to improve efficiency of production and processing, resulting in a greater return of invests.
Power stations, industrial plants, warehouses, ports and airports - facilities like these can be perfectly protected with thermal imaging cameras. MOBOTIX thermal solutions are the key to protecting assets and avoiding dangerous situations.
With thermal images, threats can be detected early on. Even in darkness or unfavorable weather conditions, e.g. dust, fog or smoke. Suspicious persons hiding behind bushes or in the shade are detected by a thermal imaging system due to their thermal characteristics.
Thermal Imaging Technology - Versatile application areas of modern video surveillance systems
Perimeter protection
Indoor and Outdoor Fire protection
Plant protection and safety in Industrial & Manufacturing facilities
Machine and equipment monitoring
Food industry and logistics
Production, storage and transport of dangerous goods
Borders and other controlled areas
Public transportation
https://www.mobotix.com/en/products/thermographic-cameras