22 Jul 2021
Hostile Environment Awareness Training (HEAT) Refresher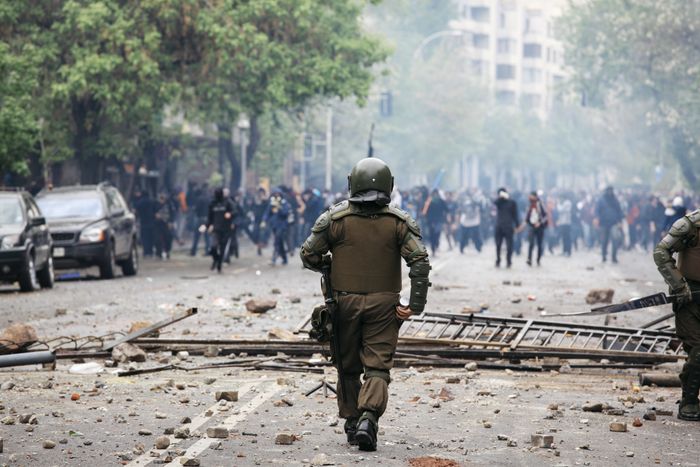 HEAT Refresher is a 3-day course, aimed at refreshing and updating the knowledge, skills and attitude of those participants that have been working in medium and high-risk countries for a long period of time.
Level: medium intensity.
Environment: high-risk and medium-risk.
Language: English or Italian.
Duration: 3 days (from Wednesday at 8.00 till Friday 19.30).
Location: Massa (Tuscany) and outdoor training facilities (Emilia Romagna region).
Target: personnel from the private sector, NGOs, journalists, academia, International Organisations and European Institutions that have already attended a full HEAT course 3-4 years ago.
Pre-condition for participation: prior to the enrollment, participants are requested to provide a valid medical certificate of good health for non-competitive sports, since the training entails a certain level of psychological and physical stress.
Precautionary measures: during the field training exercise a certified psychologist and medical unit are present for guaranteeing the safety of participants. For those participants with minor health or psychological issues admitted to the training, extra measures might be taken for their protection. All participants are provided with Personal Protective Equipment (PPE).
Methodology: A unique combination of self-assessment, mentorship and LEVEL5 competence validation system, refreshes the security awareness of participants through a process of experiential learning, self-reflection and coaching. Participants practice and rehearse different types of scenario-based exercises individually and in team. Before the residential course a training needs assessment is carried out to better tailor the course to participants' prior experience in the field.
Content: HEAT Refresher builds upon some modules already included in the full HEAT, but more emphasis is devoted to working on participants' prior experience, providing space for self-reflection and stress management.
Modules
1. Security and Safety of Personnel Deployed in Hostile Environments
2. Communications
3. Medical Skills & Health Maintenance on Mission, including Stress Management
4. Checkpoint Negotiation (Official & Unofficial) Including Conflict Management
Optional
Navigation & Orientation;
Weapons, Mines, Unexploded Ordnance (UXO) and Improvised Explosive Device (IED) Awareness;
Driving techniques in hostile environment (urban & off-road packages)
Focus on covid-19 prevention measures: trainings are organised in compliance with Italian relevant national and regional regulations aimed at preventing the spread of covid-19. Theoretical and practical sessions are carried out at appropriate locations, functional for maintaining social distancing between participants. Trainees are also provided with medical masks and alcohol-based hand rub, and individual sanitized PPE to be used during the training. Sanitation and disinfection measures are in place at all times. During the training introduction, a specific session will be devoted to precautionary measures to be adopted during the course by participants and the training team.
The training package includes:
Accommodation for 4 nights (2 nights in Massa at walking distance from the seaside and 2 nights at the outdoor training facilities in Emilia Romagna)
Full board, from dinner on Tuesday till breakfast on Saturday
Transport during the training week from/to Hotel to/from training facilities, including the outdoor training area
Welcome event and farewell dinner
3-day training including mentorship and individual coaching during the Field Training Exercise
Individual online meeting one week after the training for additional feedback
Course material and additional readings
Use of sanitized Personal Protective Equipment (PPE) during the training
Certificate of attendance and LEVEL5 validation of the competence of security awareness
Insurance
Our Smart Revolution Security gadget