Ferosafe Lockbox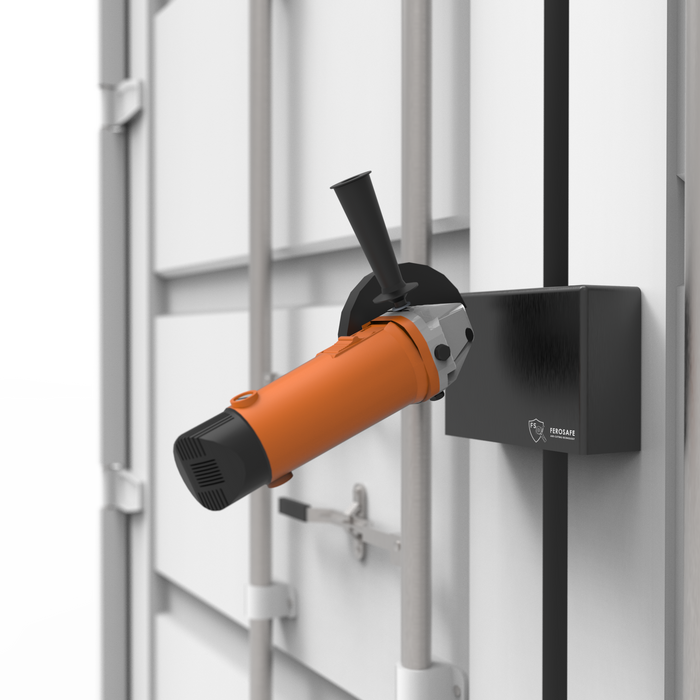 The Ferosafe lock box effectively resists more than 10 grinding discs and surviving more than a battery worth of angle grinder attack without exposing the padlock. This makes it one of the most secure container lock box on the market. The padlock is fully enclosed and only accessible from underneath.
The lock box is designed to withstand long life exposed to the elements and is constructed from galvanised steel which has been powder coated to provide weather protection.
The Ferosafe lock box is offered with two fitting options – left hand and right hand fitting.
Size: 120mm (H) x 170 mm (W) x 50mm (D)
Available in left hand and right hand door fitting
Ferosafe Anti-Cutting Technology
Resists an angle grinder attack of more than 10 grinding discs and one battery
Can be retrofitted
Galvanised steel and powder coating provides weather protection
Drill template and bolts included for quick and easy fitting
Can be welded to container if preferred