DTP 7500/320DV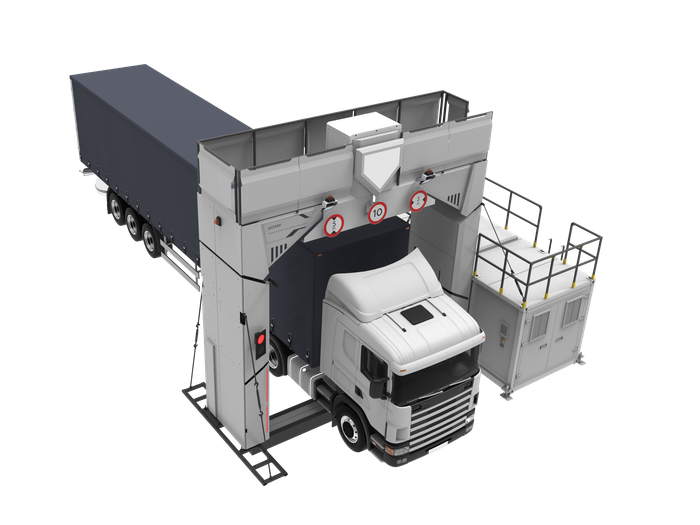 Designed with innovative technology, the DTP 7500/320DV is a state-of-the-art dual-view, dual-energy drive-thru X-ray scanner with a portal-shaped detection system for the inspection of trucks with driver cabin, cars, buses, loaded vehicles (with containers or general cargo). It is designed to identify the cargo compliance of these vehicles by detecting the transportation of contraband, illegal drugs, weapons and other dangerous objects.
The System can be used at seaports, traffic control points, customs, temporary storage warehouses and other places where 100% cargo inspection is necessary.
The receipt and analysis of X-ray images is performed and controlled by software on automated workstations.