D-Series Body Cameras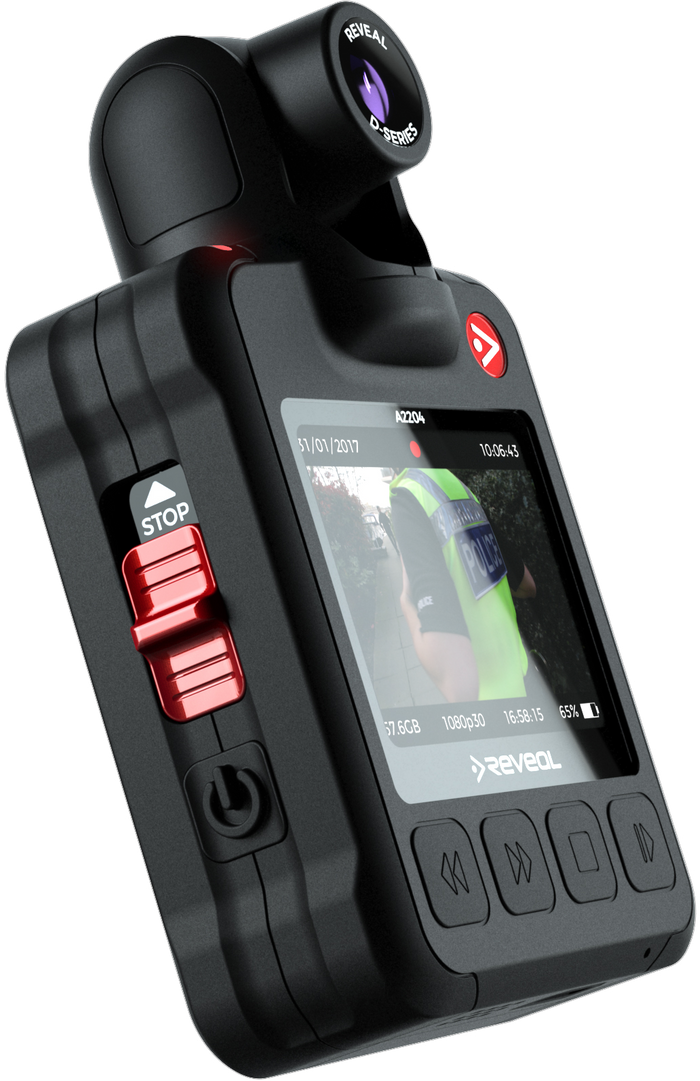 Trusted Worldwide
Front Facing Screen
This signature Reveal feature has a proven calming effect on those being recorded while maximising transparency with the public. When required, the front-facing screen can be set to "stealth mode" and also used to view footage in the field without a smartphone or PC connected.
Articulated Camera Head
Directing the head allows the camera to be worn in various ways on people of all shapes and sizes without implicating the field of vision.
The camera's versatility means it can also be used in a vehicle, as an interview recorder, a handheld camera, or head mounted on a helmet or cap.
14-Hour Record Time
Working closely with the chipset manufacturers, we have used the latest camera technology and power management techniques to optimise the electronics for full-shift battery life.*